Our Founding Members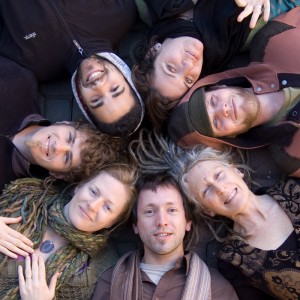 Our Founding Members
In 2007, Atlan emerged from spontaneous conversations about the need and passion for creating land based community.  We came together through countless meetings and celebrations and our resonance and dedication to the process continued to evolve. We based ourselves out of Portland for a few years until we found this Land in 2009. This group of 7 founding members formed ATLAN LLC (Atlan Living Learning Center) in August 2010.  After a year long provisional membership process, Jeremiah joined our Equity circle in 2012.
---
Holly Hamilton
I am in deepest gratitude for this Land and for the opportunity to co:create home for my family in a supportive naturescape while living in connection with this creative community. After 13 years in Portland, I feel such joy to call Atlan and this area of the earth my home! For nearly two decades I have been on a healing path; caring for others and myself through the practice of integrative physical medicine and the magic that lies in the natural world.  I see Atlan as a sanctuary for healing in a holistic sense through the relational arts ~ living in right relation with the land and cultivating loving honest relationships. It is my intention to nurture balance in my being by breathing the forest air, working with my hands in the earth, ongoing mentoring (both giving & receiving), dancing, singing and wildcrafting.  www.healingpathway.org
---
Keala Young

Keala (born Augustus Young)  is a life-long student of facilitation arts; a regenerative practitioner and whole system designer, with a background as an eco-educator, bodyworker, yoga, dance, movement, and Heart Circle facilitator; his work as an evolutionary guide is an emerging synthesis of healing sessions, embodiment classes, and workshops integrating living systems coherence for individuals and communities.
Since 2005 Keala has been consciously committed to the path of co-creating living & learning communities and has studied far and wide, gathering the seeds and skills to undertake the adventure of forming Atlan as a model for the future now.
---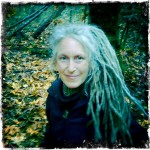 Laurrien Gilman  *La*

I am an artist and a visionary. My life's work has centered around art, healing and building community. I have been an urban dweller and I now experience the longing to live in nature's wild sanctuary. For these reasons, Atlan is my ultimate dream to be pursuing at this time.
My life's passion is painting, and writing and I now teach a variety of workshops featuring the transformative power of reality-making through language and art. I can feel my personal practices flourishing as our group's creativity moves boldly toward designing our eco-village and learning center. My life is teaching me to honor Spirit, to share in Circle, to help others by serving wherever I can….growing consciousness in the process.
---
Leonard Barrett
Leonard Barrett is a permaculture designer, consultant, and teacher based in Portland, Oregon.  Leonard has held an associate professorship at Pacific University, lectured at numerous other colleges and universities, and guest instructed at many Permaculture Design Courses in the Pacific Northwest. He writes for the Permaculture for Renters blog, and runs his permaculture design and consulting firm, Barrett Ecological Services, which provides permaculture design services for all scales projects. Leonard's designs are featured in the #1 best selling permaculture book: Gaia's Garden: A Homescale Guide to Permaculture by Toby Hemenway.
---
Lynzee Dava Malsin  *Lynx*
This project of Atlan is a dream come true for me.  I am super inspired to be co:creating a land based community steeped in the intentions of art and healing.  My work is rooted in educational experiences, the creative process, multi-generational relationships and community.  I am inspired by the natural world and cultures from all over the globe.  My life is made up of so many adventures and learnings!
c
---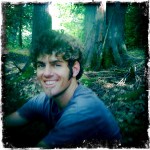 Norm Dibble
Norm is an artist, designer, craftsman, and adventurer who is actively creating the Village at Atlan Center. Norm is inspired by his learning experiences at Haystack Mountain School, Pilchuck Glass School, the National Outdoor Leadership School and Evergreen State College to create opportunities for experiential education in the natural environment.
---
Ryan Hamilton
I am a dreamer, manifestor, artist and alchemist. Community, nature, and celebration are my muses. My life's work is creating environments, artifacts and experiences that support well-being and inspire imagination. With building and design at the foundation of my skill set, I offer my hands, mind, and heart to the creation of our future.
When not building our village, you may find me creating artisan bathhouse environments at events and gatherings with the Oasis : Transportable Community Bathhouse
---
Jeremiah Chavez
I am excited to bring my passion for community, renewable energy, gardening, music, constructive arts & fun to the Atlan project. I am a born and raised Oregonian, and am excited to be spending time in the Columbia Gorge. Here at Atlan, I have had the opportunity to utilize my background in solar electric contracting to help power our Grundfos well system, yurt & greenhouse.  Our budding community garden has given me the opportunity to expand my farming background in a rather unique ecosystem as well.