Event Archive :: The Artist's Journey :: A Visionary Painting Workshop :: Sept 4-6th 2015 ::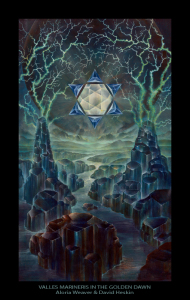 The Artist's Journey::::: A Visionary Painting Workshop with David Heskin & Aloria Weaver
When: Workshop Begins
Friday, September 4th at 6:00 pm
with dinner and a slide presentation and goes through
Sunday Sept 6th at 6pm
Where: Artifactory at Atlan Center
The Artist's Journey

September 4-6
In this multi-day workshop, Aloria Weaver and David Heskin will guide students through a mythological hero's journey to nurture inner vision and capacity for creative manifestation.
Working from basic foundational principles of drawing to a multi-layered approach to oil painting, this workshop is ideal for advanced artists and beginners alike (no experience necessary).
First 6 signups are discounted ~! Sign up early for the $210 price….
Organic Vegan Catering will be provided as an easy option.
Lodging is Available and also optional.