Event Archive: NEST with Nature
Thanks Everyone who came out for another successful event of our first offerings from CultureSeed at Atlan!
Please join our newsletter mailing list and share more about yourself through our contact page: .: HERE :.
Read more about the event and see pictures here in our Autumn Newsletter
~~~~~~~~~~~~~~~~~~~~~~~~~~~~~~~~~~~~~~~~~~~~~~~~~~~~~~~~~~~~~~~~~~~~~~~~~~~~~~~~~~~~~~~~
September 18th- 22nd, 2014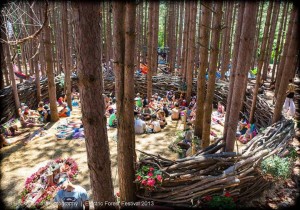 CultureSeed and Nature's Dreams present This 'New Earth Sacred Temple' experience, A Shamanic Journey of Awakening, Healing, and Personal Artistic Evolution at Atlan Ecovillage.
Nature Dreamweaver and A. Keala Young along with other members of the Atlan Community will be leading and facilitating the co-creation and building of visionary permaculture art installations and sacred spaces on the land from found, natural, and recycled materials.
Daily Spiritual Practices of Embodiment including yoga, meditation, and dance as well as time for personal reflection and connection with the land.
Organic Conscious Cuisine will be co-created & served 3 times per day.
Evening Programs include presentations, Live Music, Song and Heart Circles, Silliousness and special guests!
The Event culminates in an Equinox Celebration including Cacao Ceremony, Ecstatic Dance, and Live Musical Performances.
 How much does it cost?
Due to Nate's ongoing bout with Lyme's disease we are directing the energy and funds that we bring in from this event toward his campaign to support his healing!
Please come out to support him and our growing community through co-creating art and sacred space ~
There is a registration form here to sign up here: 

If you have more questions about how to participate please email keala@atlancenter.org